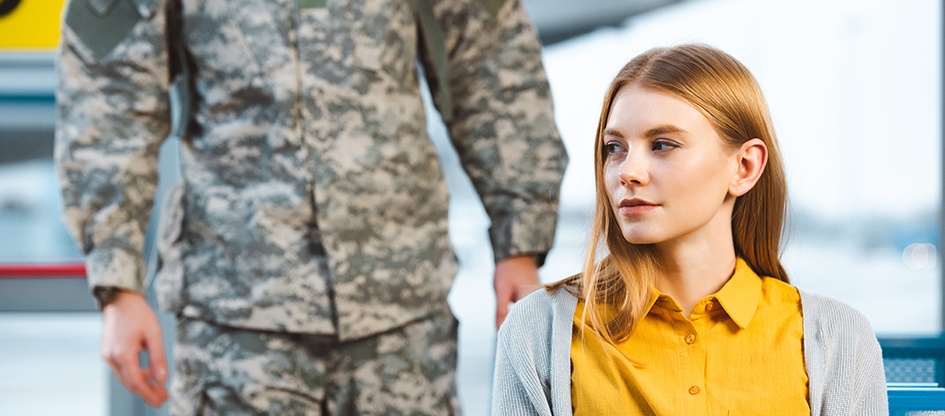 How Do I Get a Divorce?
In Virginia, a divorce needs to be granted by a judge in court. A divorce can be granted for one of several reasons, which include adultery and abandonment. A court can also grant a divorce to spouses who have been living apart for over a year or, if there are no children and a separation agreement has been made, for six months.
If you suspect that your spouse has been cheating on you or there is another reason for you wanting a divorce, you should talk to an attorney. Divorce is a serious matter with serious consequences that you should discuss with a lawyer. Contact me for a free consultation about your situation.
Can I Get a Divorce While I'm Deployed?
Yes. You can file for divorce if you are deployed or stationed overseas, but you will need the help of a lawyer. I can answer your questions clearly, help you understand your choices and represent you in court if you decide to move forward with a divorce.
Will I Have to Pay Spousal Support or Child Support? Will the Military Get Involved in My Divorce?
While the UCMJ (uniform code of military justice) and BAH (basic allowance for housing) have an impact on some family matters, the military has to honor what a civilian court decides. Virginia has certain laws and formulas that determine whether you will have to pay spousal or child support and, if so, how much the payments will be. I can help you understand how spousal and child support work, and whether military rules will affect your divorce.
Can My Spouse Waive My Retirement?
In cases of divorce, military personnel are usually concerned about losing some of their important retirement benefits. If you get divorced, your spouse can agree to waive his or her share of your retirement, but this does not happen in many situations.
Call a Military Retirement Divorce Attorney
If you need a Virginia Beach military divorce attorney, I can help. Contact me for a free initial consultation. Click here for the most recent article in Military Divorce